It's been a week since I last posted a blog. Sorry. My only excuse is that I've been trying to figure out what the heck I want to do with my life...I mean, in terms of exercise in 2012.
I think I have finally arrived at a plan.
At first, I considered doing a marathon, since I felt pretty good after Savannah.
However, I really don't
want
to put in the training for it right now (long runs of 13 miles on Saturdays are enough for me).
Yes, that's laziness (or so I think). Instead, I want to work on my half marathon time for 2012.
It doesn't mean that I won't keep the marathon idea in the back of mind for future years. It's still on the bucket list.
To improve on my half marathon time, I have to do 2 things: faster training runs and participate in more half marathons (as opposed to the 1 every 6 months that I've been doing-that's not going to get me anywhere, fast).
I also plan to incorporate some cross-training (bicycling and swimming) and strength training in to my weekly schedules so I can be better prepared for upcoming tri's in May (and perhaps make a better time on those, too).
With that said, and being that their are only 7 days in a week and I need one day of rest (wine), that doesn't leave much "play" time. (oh-did I mention I plan on continuing my Monday evening yoga practice? geez!)
So, to add to the encouragement and commitment, I signed up for this:
I signed up for this event (the half marathon) first for many reasons:
this is the only race/ run to fight breast cancer, which is for a great cause (thankfully, it hasn't touched me or anyone in my family, personally).
I have watched coverage on the news for years and thought it looked like so much fun, from the (I've heard) awesome expo, to the bands at every mile, to the crowd support, to the runners all decked out in pink, and to the beautiful view (at one point, the race is on the beach)!
this race is only an hour from home-which means I can save some $$$ on this one and travel to another great race
It was a no brainer.
I am thinking of signing up for the Charleston, SC, half marathon (with an added Sunday bike ride, not race) in January and the Gate River Run 15k in March, again.
I have never done Charleston but absolutely love the idea of running through such a beautiful city (did I mention the terrain is flat, the weather will probably be awesome, the fees are cheap, and the city is FULL of awesome restaurants!?!?!?!).
I've got a training plan in place to incorporate weekly speed, tempo and long runs in. In fact, I started it today. Right now, I'm feeling pretty good.
Not only should my speed increase, but the HIIT (high intensity interval training) that will be incorporated into my runs should do wonders for my ever decreasing metabolism! That's never a bad thing for a gal!
Last, I want to recap a couple of things that I saw in exercise news this week, that I thought you would find interesting (or humorous):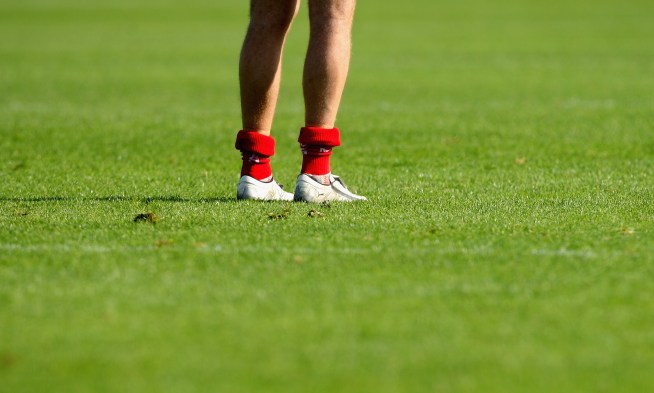 According to NBC & Runner's World, this man was seen 'streak running' near Fredericksburg. Well, isn't that interesting? I wonder if he knows about the races where clothes are optional? I'm serious! Google it! Even though you would probably feel the wind in places that have 'never felt the wind' before, I still would NEVER participate in one of these races and I am guessing that those that do participate REALLY shouldn't be!


She is running the Rock n Roll Las Vegas marathon this weekend-I guess she has a lot of spare time, huh?
(in case you are without a tv or newspaper, or have your head in the dirt, this is Kate Gosslin-nice tummy tuck after 8 kids, huh? I still don't think she needs to be showing that belly...just saying!!!)






Until we chat next time...remember, tis' the season to NOT be eating! But, if you are (and we all will at some point during this month long celebration), AT LEAST get outside and walk for 20-30 minutes. It, seriously, does wonders for your mood (and waistline)!